Poem: "The Rocket," by Adam Tavel
for Andrew Foose
Interstate battery, alligator clips, two lengths
of copper wire snaking to the slender
rocket perched on cinderblock—this ignition
is the best we can muster. Zachary counts
backwards to a blastoff
no eye registers, a wet crackle and spppsssst
that sends his older brother's Daredevil
curlicuing a thousand feet. Its thin white plume
pitches over twenty acres' chokecherries
before the streak blurs with cloud and cloud
blurs again with withered snow-tops
so the whole world seems for a moment
white beyond white, clinical, treacherously
blank. On Christmas morning
twenty acres is the appropriate distance
any good uncle prepares to hoof
searching for a Daredevil rocket
lynched by its own orange parachute.
I try to find the words to prepare my posse
for defeat, but before we cross
the arrow shaft of frozen ravine
a Sioux brave hurls a snowball at Custer
and soon both their brontosaurus PJs
are drenched. Where did my imagination go
to die, I wonder, as I send both boys
trudging the hill for their penance
of cocoa. Alone in an Ansel Adams postcard
I resuscitate it back to life, if only
for an hour—Captain Atom, shipwrecked
on the alpine moon Anthelion
must find his trusty vessel Daredevil
equipped only with his wits. Shivering,
Atom zips his flak jacket, onward
slogging as his boots sog with slush.
Then time loosens her fist
on a snow-sheet flecked with deer tracks
where the quiet is so immense even the cold
shrinks to setting, to surface detail.
It is in this quiet our hero finds
his beloved craft aloft
two stories up a chokecherry.
He has no means to bring her down.
He has no means to save her ruby wings
embossed with a silver D.
So he stands on the sheet forever
until forever passes, time again wraps her fist
and carries him the long acres back
to a hill hut where natives
rejoice at his arrival saying doggone,
the sound it made we knew the thing was lost.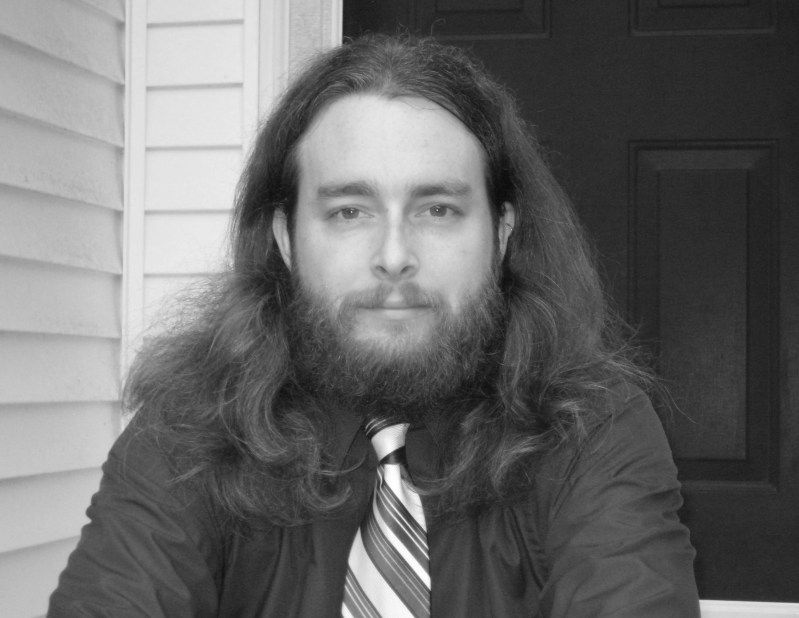 Adam Tavel received the 2010 Robert Frost Award, and his forthcoming collections are The Fawn Abyss (Salmon, 2014) and Red Flag Up (Kattywompus, 2013), a chapbook. His recent poems appear or will soon appear in West Branch, Indiana Review, Zone 3, Diode, Bayou, Yemassee, The Cincinnati Review, and Cream City Review, among others. Tavel is an associate professor of English at Wor-Wic Community College on Maryland's Eastern Shore.