Submit/Order
For all our submissions, themed or otherwise, we welcome especially work by writers who are part of marginalized groups: immigrant and indigenous writers; writers of color; women, non-binary, LGBQA and trans writers; writers with disabilities both visible and invisible. 
General Guidelines

 
Submission Periods

Fall Online Issue: November 1-January 1
Spring Print Issue: July 1-September 1
Tributaries Web Series: rolling (we occasionally close to catch up on reading)
The Fourth River welcomes submissions that explore the relationship between humans and their environments, both natural and built, urban, rural or wild. We are looking for writing that is richly situated at the confluence of place, space and identity—or that reflects upon or makes use of landscape and place in new ways.
Recent authors we've published include Barbara Hurd, Susan Cohen, Nate Pritts, and BK Loren.  Contributors to The Fourth River have received Pushcart Prizes, NEA Fellowships, and The Drue Heinz Literature Prize. The Fourth River's contributors have been published in Glimmer Train, Alaska Quarterly Review, The Missouri Review, The Best American Short Stories, The O. Henry Prize Stories, and The Best American Travel Writing.
The Fourth River accepts unpublished poetry, literary short fiction, creative nonfiction and visual art through our Submittable page ONLY. Emailed submissions will not be read and mailed submissions will be recycled.
Payment for all accepted pieces is one copy of the journal. Accepted authors also get a discount on additional copies.
Announcing Tributaries: The New Nature
Rolling, burbling, churning along, tributaries lead us to the river. These winding origins are sometimes small, but often powerful. Tributaries refresh us, urge us forward, guide us through the trees. The Fourth River's weekly online publication, "Tributaries," showcases the brief and the inspiring, that which sustains us and takes us through unexpected courses. Each week we will feature one piece on the home page of the web site.
Beginning September 1, 2017, Tributaries will be a guest-edited feature with new guidelines offered for each editor's singular vision.
We are honored to welcome Ira Sukrungruang as our first Tributaries Editor beginning with the fall, 2017 semester.
Editorial Statement, Ira Sukrungruang:
Where do we, writers of color and the LGBTQ community, find ourselves in this landscape of the natural/unnatural world. Tributaries wants to see pieces that explore the relationship between the individual and place, both in conflict and in harmony. We want writers to engage with place in a variety of ways–place and fear, place and isolation, place and solace, place and violence. We live on a planet where grey is the new green, where buildings are new trees, and where concrete is grass. 
Tributaries: The New Nature Guidelines:
Writers of color or members of the LGBTQ community may submit one poem or up to 500 words of nonfiction prose that addresses the editorial statement above.
Multiple submissions are not accepted. Please submit one piece at a time and wait to hear back before submitting again.
Simultaneous submissions are fine as long as you notify us immediately.
We do not accept previously published work.
Ira Sukrungruang is the author of the memoirs Southside Buddhist and Talk Thai: The Adventures of Buddhist Boy, the short story collection The Melting Season, and the poetry collection In Thailand It Is Night. He is the coeditor of two anthologies on the topic of obesity: What Are You Looking At? The First Fat Fiction Anthology and Scoot Over, Skinny: The Fat Nonfiction Anthology. He is the recipient of the 2015 American Book Award, New York Foundation for the Arts Fellowship in Nonfiction Literature, an Arts and Letters Fellowship, and the Emerging Writer Fellowship. His work has appeared in many literary journals, including Post Road, The Sun, and Creative Nonfiction. He is one of the founding editors of Sweet: A Literary Confection, and teaches in the MFA program at University of South Florida.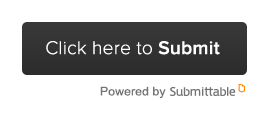 To Order Back Issues
Individual issues (year-long subscriptions) of The Fourth River cost $10, and two issues (two-year subscriptions) cost $16.
Our most recent available issue is Issue 14, and back issues are available for $5 each.
To purchase copies or to subscribe to The Fourth River, visit our Submittable page here.
Contact Us
For more information, contact us at 4thriver[at]gmail[dot]com.