Submit/Order
For all our submissions, themed or otherwise, we welcome especially work by writers who are part of marginalized groups: immigrant and indigenous writers; writers of color; women, non-binary, LGBQA and trans writers; writers with disabilities both visible and invisible.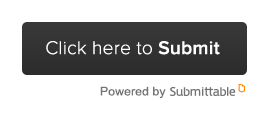 General Guidelines 
Submission Periods

Fall Online Issue: November 1-January 1
Spring Print Issue: July 1-September 1
Tributaries Web Series: rolling (we occasionally close to catch up on reading)
Folio Contest: December 31
The Fourth River welcomes submissions that explore the relationship between humans and their environments, both natural and built, urban, rural or wild. We are looking for writing that is richly situated at the confluence of place, space and identity—or that reflects upon or makes use of landscape and place in new ways.
Recent authors we've published include Barbara Hurd, Susan Cohen, Todd Kaneko, and BK Loren.  Contributors to The Fourth River have received Pushcart Prizes, NEA Fellowships, and The Drue Heinz Literature Prize. The Fourth River's contributors have been published in Glimmer Train, Alaska Quarterly Review, The Missouri Review, The Best American Short Stories, The O. Henry Prize Stories, and The Best American Travel Writing.
The Fourth River accepts unpublished poetry, literary short fiction, creative nonfiction and visual art through our Submittable page ONLY. If you have trouble using this feature, please contact us for instructions. Unsolicited emailed or snail-mailed submissions will not be read.
Payment for all accepted pieces is one copy of the journal. Accepted authors also get a discount on additional copies.
Simultaneous submissions are fine as long as you notify us immediately should the work be accepted elsewhere.
We do not accept previously published work.
To Order Back Issues
Individual issues (year-long subscriptions) of The Fourth River cost $10, and two issues (two-year subscriptions) cost $16.
Our most recent available issue is Issue 14, and back issues are available for $5 each.
To purchase copies or to subscribe to The Fourth River, visit our Submittable page through the Submit button above.
Contact Us
For more information, contact us at 4thriver[at]gmail[dot]com.